Hello, lovely reader! Welcome to my website! The 'start here' page exists so you know where to begin the first time you stop by my site and to help you get the most out of your visit. Once you've checked this out, you don't need to come back to this page unless you really want to! This page will show you what you can expect to find during your visit, some of the cool things you'll get, and how you can participate as part of my reading community!
Ready? Let's get started!
Check out the Freebies page!
Want MORE freebies? Signup to become one of my VIP Readers and get access to a collection of exclusive VIP goodies for you to enjoy! VIP access includes free books, character diaries, character cocktail lists and recipes, book reading challenges, cosplay guides for my characters, and fun facts.
Stop by my About page to get to know me better! You'll learn about what I write, why 'Embrace Your Crazy' is my motto, and some of my favorite hobbies. Who knows, we might have something in common!
Join my reading community by checking out Facebook, Instagram, Twitter, or Pinterest. I interact with my readers and fans as much as I can and enjoy getting to know more about you. Your comments and messages are always welcome, so don't be shy!
Last, but not least, check out my books! Here you can check out my different series and find something you might be interested in reading. Also, be sure to take a look at the upcoming releases! You never know, you might find your next favorite book lurking just around the corner!
I'm so excited that you stopped by! I hope you have a great time exploring everything my site has to offer, and I hope you'll find it a fun place where you can discover great books and make new friends along the way!
___________________________________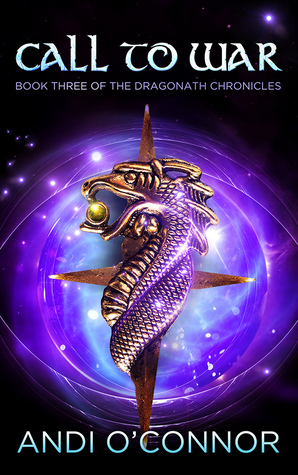 Darrak's adventure concludes with this thrilling finale ofThe Dragonath Chronicles!  
Following the betrayal of two of his trusted companions and a devastating battle in Mystandia, Darrak's talents are desperately needed by the citizens of both Earth and Dragonath. Torn with the decision of where his loyalty should remain, he finally decides to confide in Andillrian. Together, they craft a plan they hope will save Darrak's home planet, but their optimism is short-lived.
The Hellborn's army has begun the march to war.
With less than two weeks of preparation remaining, their weaknesses become unavoidably apparent. Planning for defeat suddenly becomes as important as planning for victory. Darrak's insecurities continue until the moment the first arrows begin to fly. He can only hope that help from a few unlikely sources will be enough.
For if they fail, Dragonath will fall.